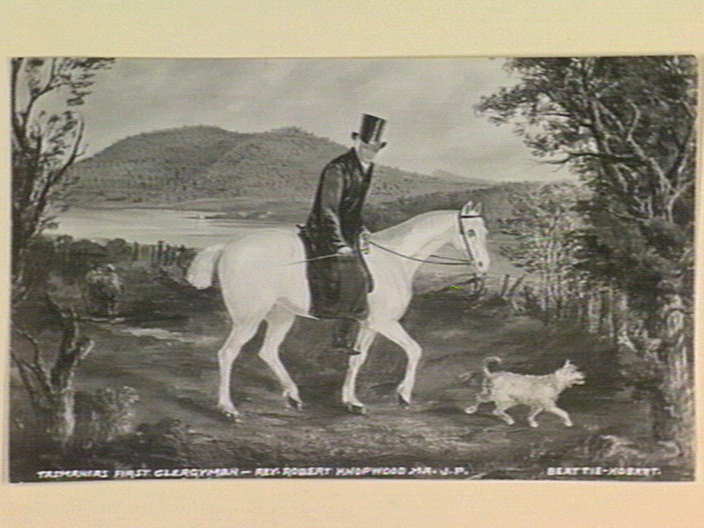 Searching for Knopwood
On 16 February 1804, 211 years ago, Reverend Robert Knopwood took his first steps in Van Diemens Land. He came from England on the Ocean, with Lieutenant Governor David Collins, a party of convicts and a group of settlers from Port Phillip, Victoria.
He noted that it was a very fine morning and when they left the ship to visit the Risdon Cove settlement, the Captain saluted the arrival of the new Governor with 11 guns.
They were welcomed by Lieutenant More, Mr Mongarrett (the surgeon) and Mr Wilson (the storekeeper). It was a small camp and had one sergeant, 16 privates and one drum and fife. Knopwood noted that the general opinion of the land was poor for a town and that the 'watering place is by no means good'. He continues to make notes on the quality of the land he sees in those early days, possibly already contemplating where would be best for his garden.
Knopwood's diaries give us insight to the new and expanding settlement of Hobart. His house was one of the earliest built and he was proud of his productive garden. Archaeologists continue to search for remnants of Knopwood's house on the Montpelier Retreat site.